Poos4u
Shih Tzu
For a breed standard and more information on the Shih Tzu click the following link

http://americanshihtzuclub.org/umbilical_hernias
http://cutiepieshihtzu.webs.com/umbilicalhernias.htm
Shih Tzu on this page are not for sale...These are our parents & aspiring parents.
See below Our Sires or Dads as we like to say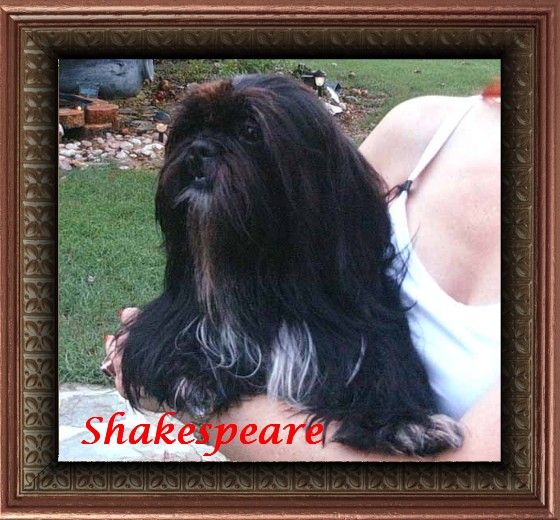 Shakespeare our 11 lb Sire A.K.C. registered & DNA tested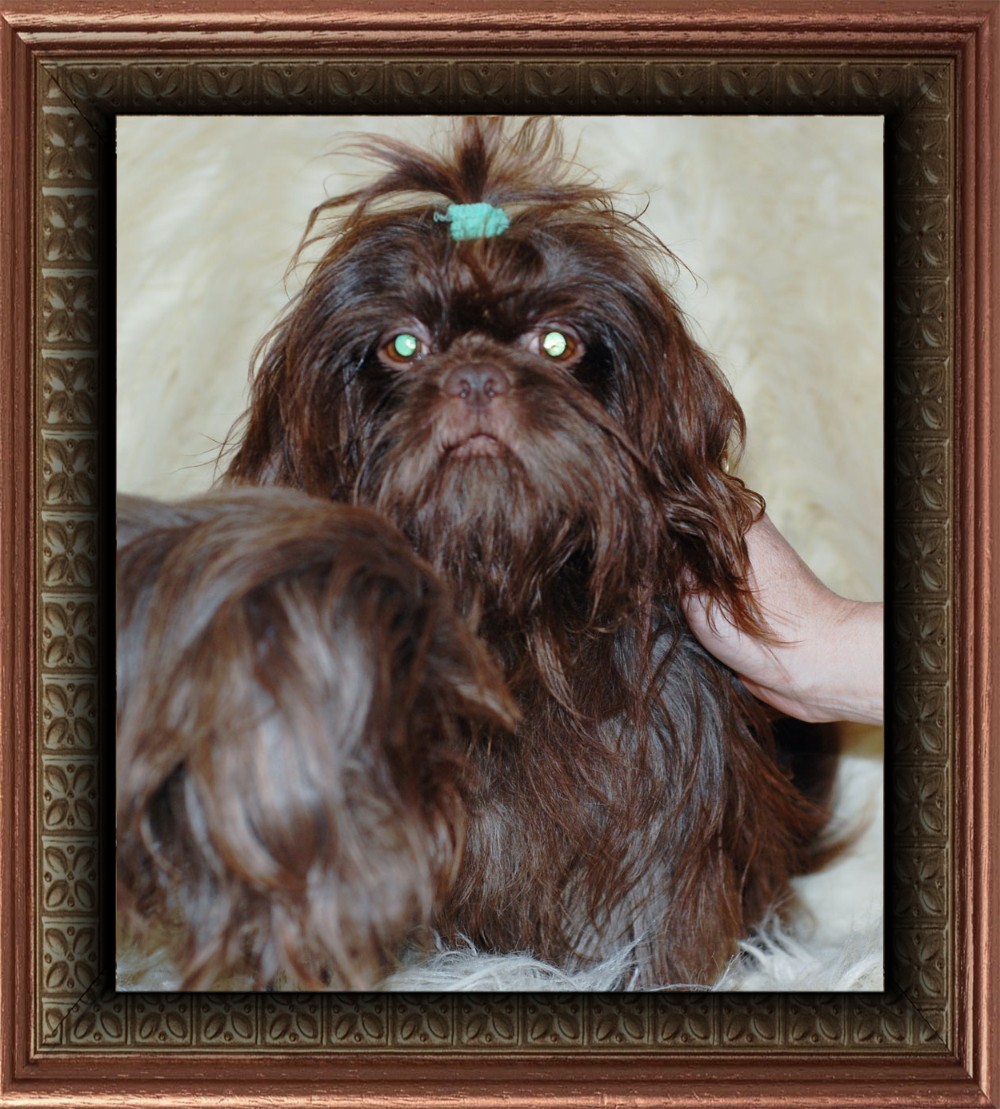 Poos4U Dante' Delight
dark chocolate male Shih Tzu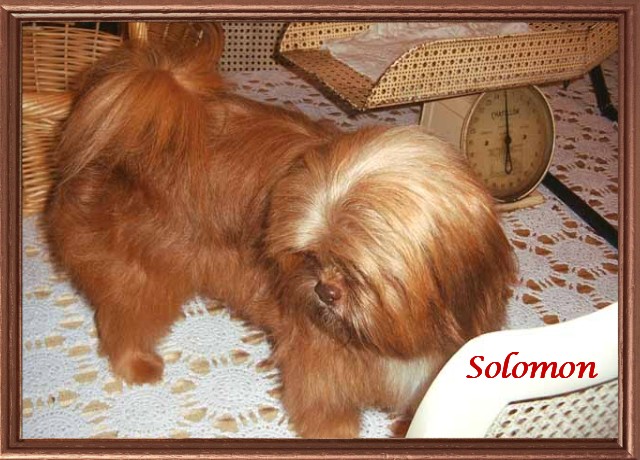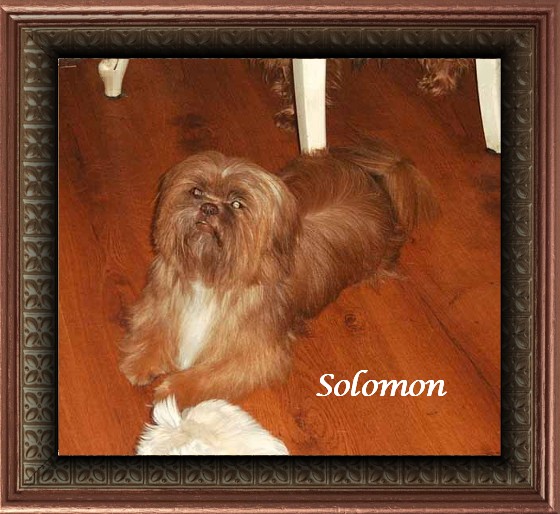 Solomon, Liver Red Sire, C.K.C. registered
what a phenomenally beautiful red, silky & thick coat
He is such a love
We love our Shih Tzu. They are our favorite dog breed. I can not imagine life without a Shih Tzu. Once you have a Shih Tzu you will always want one to fill your life with the joy they bring. I think it is a perfect breed. For more information on the Shih Tzu as a breed go to the link below:
http://www.shihtzu.org/
Does your Shih Tzu have snorting fits?
It is actually called a reverse sneeze. Click on the link below for more information from The American Shih Tzu Club
http://www.shihtzu.org/Articles/article.asp?ART_ID_NUM=35&menu=Articles
See below our Small Female Shih Tzu :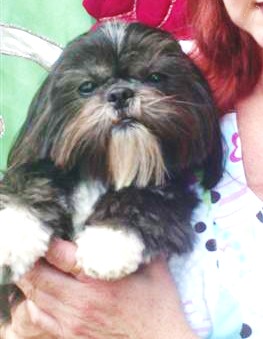 Renesme', our up and coming female
Her mom is Jasmine & her dad is Dante
Renesme' is solid black with white socks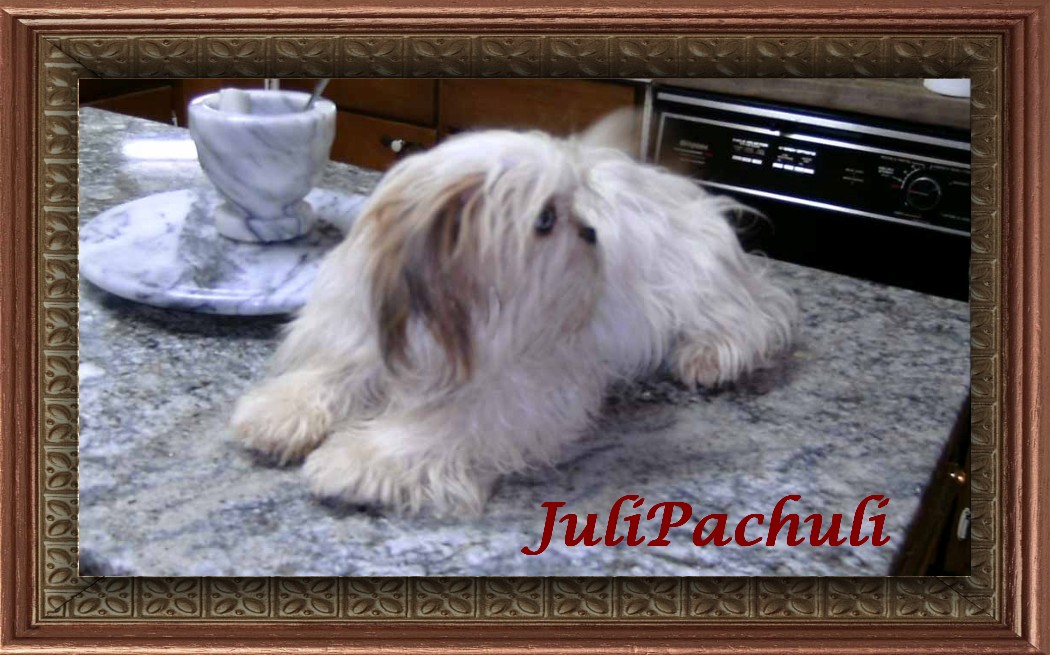 Our very own Blue Eyed White JuliPachuli
Duncan is her father. He throws imperials and has carried down his mother's blue eyes to JuliPachuli. She is compact, short nosed and an absolute doll. Her body is solid white with red/gold on her ears and a touch at the base of her tail...with those blue eyes it makes her very striking.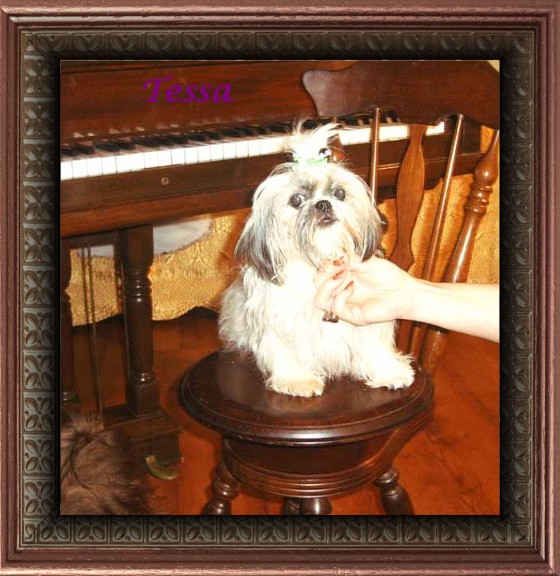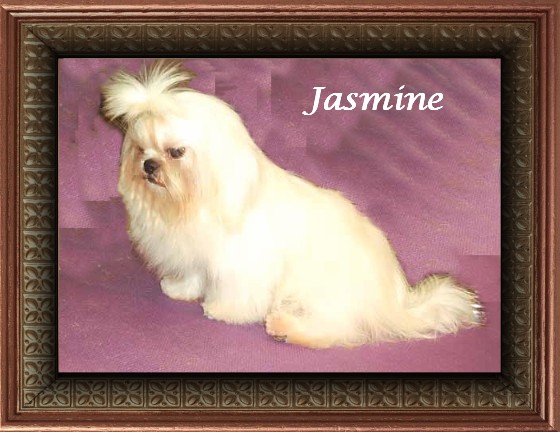 Falling Star Tessa Jasmine So Fair
8 lbs and beautiful baby doll eye solid white & full of her self
\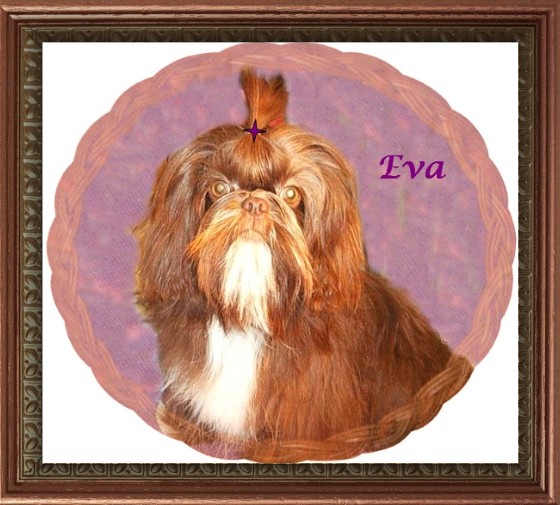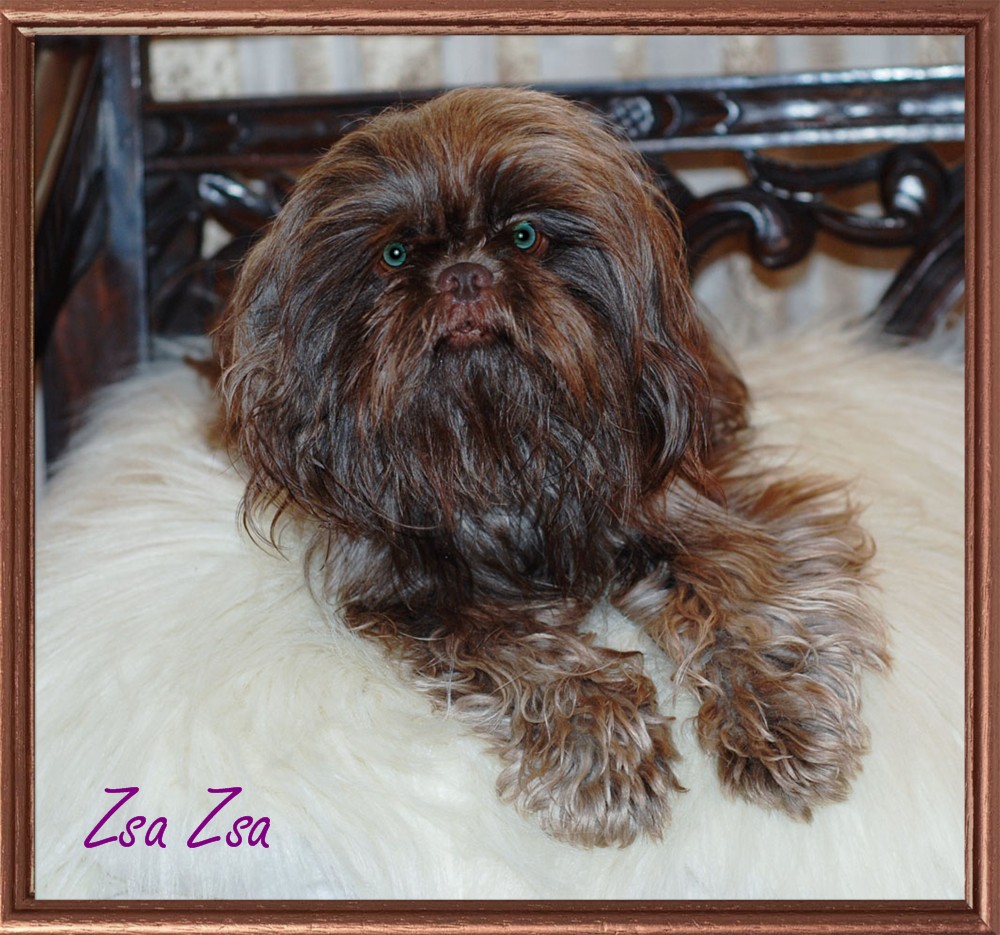 Meet the Samor Sisters
Eva, Milk Chocolate Shih Tzu with white & Zsa Zsa solid Chocolate Shih Tzu with red highlights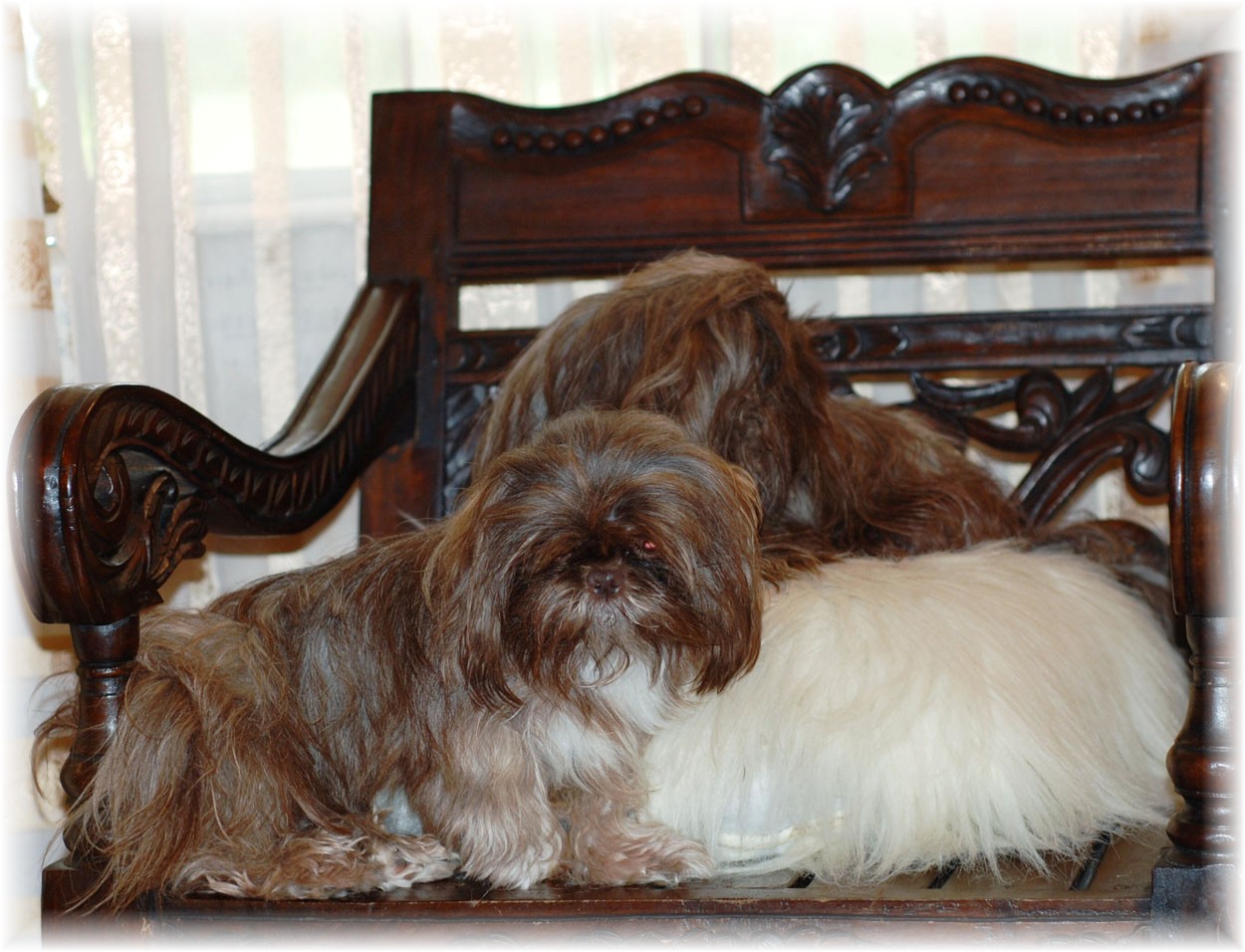 These 2 girls greet everyone that visits & follow me every where! Where there is one, there is the other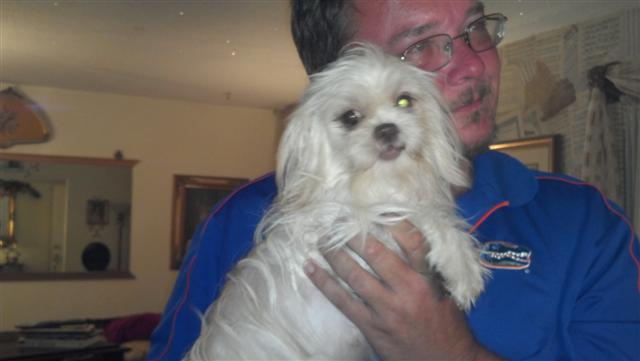 Amaretta,is the daughter of Zsa Zsa and DaVinci. She is small and liver and white and very sweet.
There is a saying about Shih Tzu and it is oh so true; they are like potato chips, you can't have just one. Shih Tzu are quiet. They don't bark very often. They are full of personality. They love new people and to be the center of attention. If they want something, they have a way of being so cute and persistent that you give in to them. They can have a stubborn streak that is necessary to work on correcting. Shih Tzu are very happy dogs for the most part. Robin Martin sums the Shih Tzu up very well in her article written for CONTINENTAL KENNEL CLUB MAGAZINE in the Winter 2006 issue by saying this; "From the beginning of the breed until now, the Shih Tzu is known for being a complete companion dog. They'd rather follow you around than chase a ball. They'd rather sit on your lap than sit on the floor. They'd rather you carry them in your arms than take them out on the leash. Owning a Shih Tzu can be a pleasurable experience, but keep in mind, these cute little balls of fur need constant care and attention in order to be a
happy and healthy part of your family."