Return to Home Page Poos4U
850-874-2445
Poos News pg2, Miscellaneous Information
Are you or your vet over vaccinating your pet?
check out the link below concerning the new study on rabies vaccines
http://www.newsday.com/search/ny-lspets5278482jul02,0,6559208.column
Don'ts for dogs
1. Chocolate
2. Raisins or grapes
3. onions
4. macadamia nuts
If your dog has had any of these or has gotten into a toxin ( chemical or environmental) we suggest detoxifying you dog with Hemotox & Metaltox from Pet Medicine Chest. You can find their link on our front page. After shots or any surgery, I detoxify our pets. Their Hemotox has a natural snake anti-venom in it. It has saved several Yorkies from snake bites. We advocate seeing your vet immediately if you suspect your pet has gotten into a toxin. The Hemotox & Metaltox are all natural and can only help your pet. I had a friend that had a Yorkie with a snake bite at 9:30 pm. She was almost an hour from the vet on call. I suggested that she give her dog the Hemotox & Metaltox every 15 minutes on the way to the vet. Once at the vet, she called me in a panic. The vet had no snake anti-venom shots. He gave her an anti-inflammatory shot for her Yorkie. I suggested giving the Yorkie the Hemotox & Metaltox every 15 minutes on the way home, then before going to bed and in the dog's water, again in the mouth in the morning and in the water for the next few days. The Yorkie was fine and she keeps the Hemotox & Metaltox on hand. If your pet has been on any of the foods under RECALL, then you need to detoxify them. Watch out for carpet freshners that you sprinkle on your carpet.
A customer called recently about her sister's Chihuahua that was having seizures from walking on the carpet freshener while it was still on the carpet. This puppy went from having 11 seizures in less than 12 hours to no seizures once she started administering the Hemotox & Metaltox & Systemajuv. She will need to continue with the mix for at least a week so the toxins don't settle in the liver or kidneys. Mr. Chewy Chavez, the Chihuahua is doing great now. He has gone 3 weeks with no seizures. Below is a photo of Mr. Chavez & Me on 4-12-07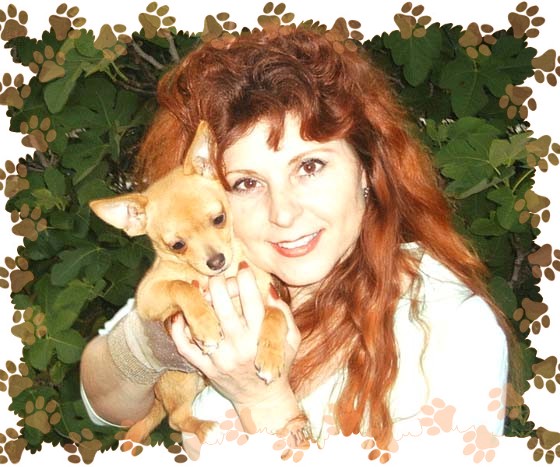 ____________________________________________________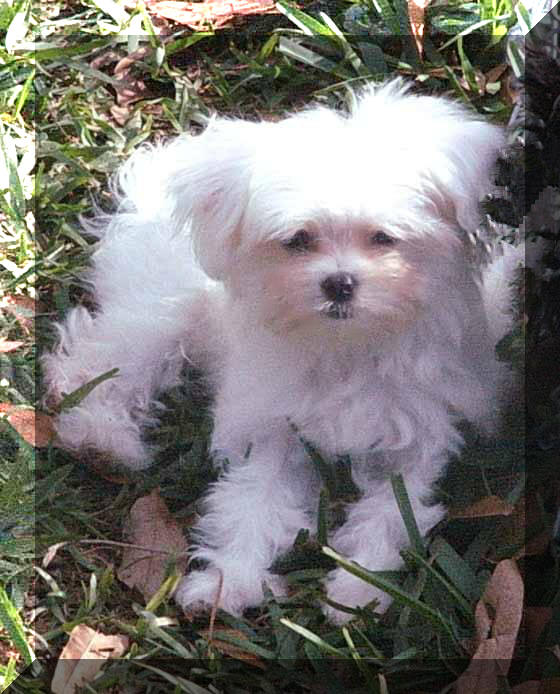 How to Name your Puppy
1. A favorite website I look up names on is
a. You can look up male or female names
b. You can choose what letter the name begins with or a letter in the name
c. You can also go by origin and meanings
2. A neat way to name you puppy is how alot of show people do in Europe. Take a letter or letters from each of the parents names and incorporate those into the puppy's name, for example:
Sire: Tiny & Dam: Allie = Puppy: Tilly
The T, i & y from Tiny
The l,l & i from Allie
Sire: Shakespeare & Dam: Dixie = Puppy: Daisy
The s & a from Shakespeare
The D & i from Dixie
You get the idea. Now have some fun and get creative with those puppy names.
*** For you avid knitters out there there now is a book out that has knitwear for dogs...***
Puppy Knits by Jil Eaton